It's 20 question Larry again, I have another question.
Everytime I do the Software updater I get the following warning: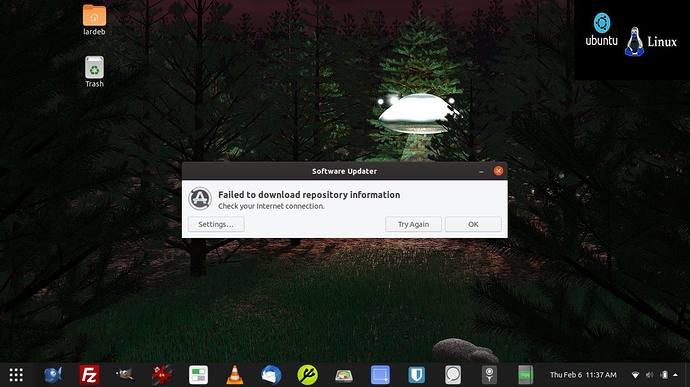 I hope that displays. Anyway, if it didn't, it tells me it failed to connect to repository, check internet. I know I'm connected. However, after I dismoss the message…it tells me that updates are available, Do I want to install?
What's up…Again, any help is appreciated.
Thank You